Franconian Gallery at the Fortress Rosenberg
of user Festung-Kronach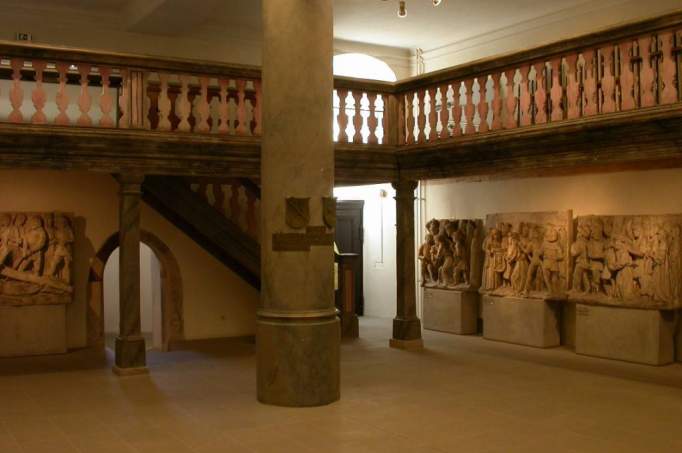 All information as overview
Type

Era

Origin

1983

City

96317 - Kronach

E-Mail

Phone

+49 9261 60410

Website

Geo coordinates

50.244368, 11.32744
Lucas Cranach the Elder and Other Old Masters

One of the most famous German artists, Lucas Cranach the Elder, was born and spent his youth here in Kronach. When he later went to Vienna and Wittenberg, he took the name of his hometown.

The Franconian Gallery, which had been installed as a branch of the Bavarian National Museum in the fortress "Rosenberg" in 1983, unites Franconian art from the Middle Ages and the Renaissance (13th- 16th century) in 25 showrooms.

Among them are works of worldwide known artists, e.g. some paintings by Lucas Cranach the Elder as well as a series of hitherto unknown sculptures by Tilman Riemenschneider and his workshop.

Especially notable are the paintings by Wolfgang Katzheimer the Elder and the Bamberg school of painting from around 1500 as well as those by Hans von Kulmbach, a student of Albrecht Dürer.

Visitor information
No information available
Landmarks in the locality of Franconian Gallery at the Fortress Rosenberg
More landmarks
Plan your route
Festung 1
96317 Kronach
Germany
Start address: