Vulkanpark Information Centre
of user Vulkanpark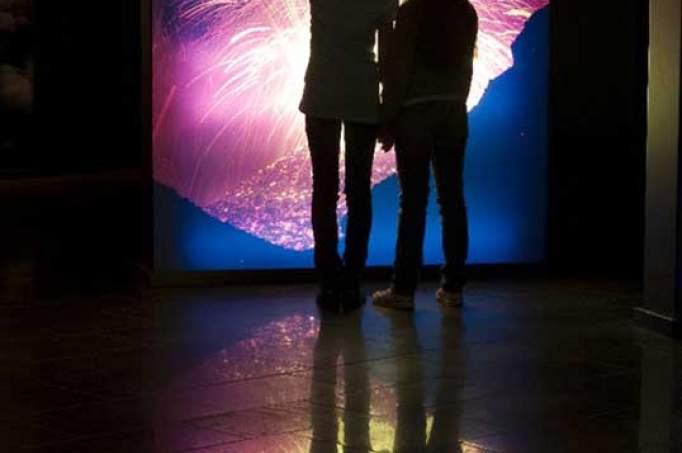 Suitable for kids
Restaurant
Parking lots available
Suitable for prams
Indoor
All information as overview
Type

Era

Origin

unknown

City

56637 - Plaidt

E-Mail

Phone

+49 2632 98750

Website

Geo coordinates

50.388272, 7.402239
Prehistoric times, elemental forces – Vulcanos Prehistoric times, the elemental forces – volcanoes come into being deep within our planet and arise to alter and destroy the landscape within a few seconds. Over the course of thousands of years nature creates new and idyllic regions. The East Eifel has also been affected by volcanic activity, most recently the Laacher-See eruption over 13.000 years ago. The Information Centre Plaidt-Saffig presents you with stories and history about the East Eifel volcanoes. Come and see how our landscape was shaped and how the locals made use of the volcanic stone.
With over twenty projects on the go the East Eifel Volcano Park is well worth a visit. Volcanic exhibitions "Volcanoes of the East Eifel – a hot story" is the title of a 25-Minute film shown in the Information Centre. (Also into english language). With impressive film material and computer animation the genesis of the East Eifel landscape over the last 200,000 years is brought to life before your eyes. At the "Points of information" screens the visitor can look up specific information about volcanism in the East Eifel. Photographs of recent volcano eruptions allow you to imagine how the landscape of the East Eifel looked a few hundred thousand years ago. Exhibits, such as basalt bombs, show the visitor the whole range of volcanic stone material. Archeological exhibits The history of mining and trade with volcanic stone in the East Eifel goes back over 7000 years. Large illuminated pictures in light flooded rooms give an insight into the history of mining and quarrying between Andernach and Mayen, especially in Roman times.
The model of a Roman cargo ship is a symbol for the ancient trade in stone. From Andernach East Eifel products were distributed to a large part of the world as it was then known, for example to Gt. Britain. Exhibits, such as the mill stones and the stairway to a Roman quarry show the visitor under what conditions the tuff and basalt were excavated in ancient times, and which products they created with the stone.
Visitor information
Business hours
17. März - 01. November
Di-So. 09:00 - 17:00
Montags geschlossen (außer an Feiertagen und in den Ferien von RLP/NRW)

November - März
Di. - So. 11:00 - 16:00 Uhr
Landmarks in the locality of Vulkanpark Information Centre
More landmarks
Plan your route
Rauschermühle 6
56637 Plaidt
Germany
Start address: