Dragons Canyon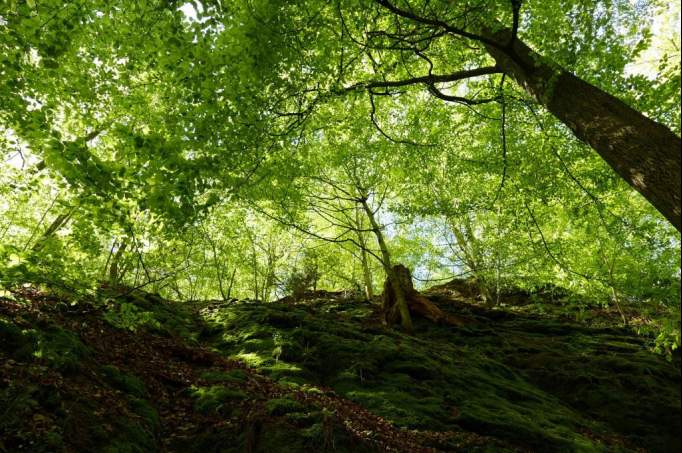 Suitable for kids
Dog friendly
Restaurant
Parking lots available
All information as overview
Type

Era

Origin

unknown

Membership

City

99817 - Eisenach

Website

Geo coordinates

50.945556, 10.308056
The legendary Drachenschlucht (Dragons Canyon) in the Thuringian Forest is a romantic gorge near the well-known Wartburg.
One of the most exciting hiking destinations in Thuringia
Between the southern outskirts of the town Eisenach and the forest-location of Hohe Sonne, the 3 kilometer long hiking trail winds down the mountain. Hikers as well as nature lovers will have a lot of fun here, while walking on narrow foodbridges through the tight walls of the canyon with countless drops of water and rinks drop on the rocks covered with moss. The Dragons Canyon is one of the most exciting natural monuments of Thuringia and is also one of the most famous excursion destinations around the town of Eisenach.
To walk through the canyons is quiete easy due to the comfortable footbridges that were installed in the last years.
The history of the Dragons Canyon as an excursion destination dates back to the 18th century, when people started to create walks and hunting trails between the Jagdschloss Hohe Sonne and Wilhelmsthal Palace. Old names of destinations, like the Schwalbennest as a resting place, the Hochwaldgrotte and the Prinzinneninnenstieg remind to this time. At this time, the Canyon itself was to be made more accessible, and the first steps and stairs were made in the rocks.
Routing:
There are two different possibilities to explore the Dragons Canyon; either as round trail or as regular hiking trail.
The round trail:
Mariental - Dragons Canyon - Hohe Sonne - Weinstraße - Großer Drachenstein - Landgrafenschlucht - Mariental
This route is about 11 kilometers long and takes about 3.5 hours.
The regular hiking trail:
Mariental - Dragons Canyon - Hohe Sonne
This trail is about 2.5 kilometers long and take about 1.5 hours
Especially with this trail it can be a good idea to use the junction to the
Wartburg
.
Both starting places Mariental and Hohe Sonne have good parking lots available.
However if you do not want to go there by car the Bus is a useful option. Busline 10, 11 and 31 start in Eisenach. The timetable of these Buslines can be found on the website of the KVG-Eisenach (www.kvg-eisenach.de)
Both tours are neither suitable for wheelchair users nor for baby carriages.
Visitor information
Business hours
The dragons canyon is always opened
Prices
The visit of the dragons canyon is free of charge
Plan your route
B19
99817 Eisenach
Germany
Start address: